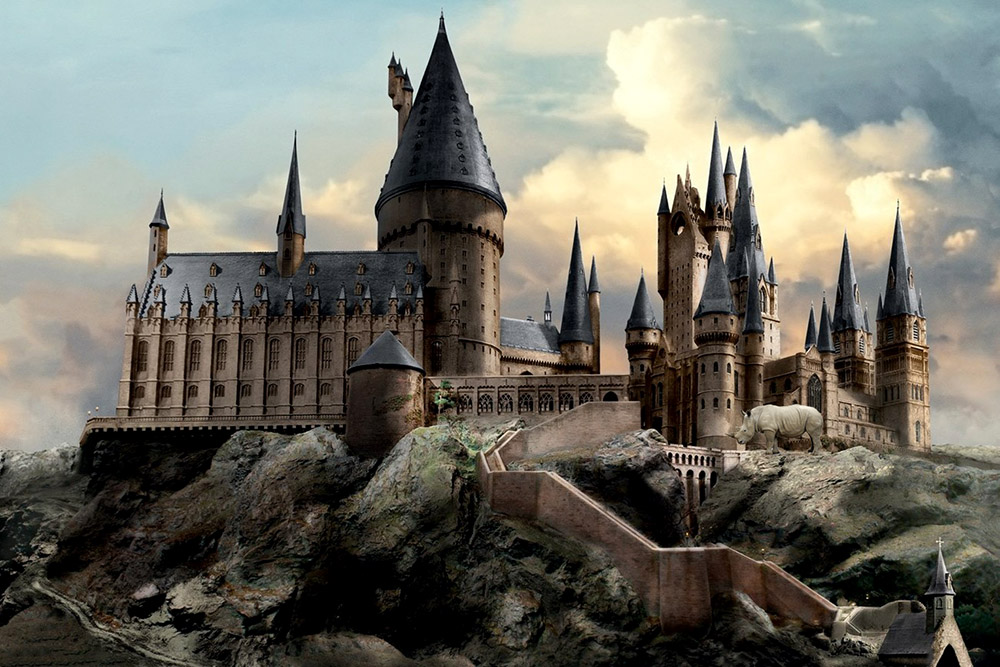 ACT ONE
The scene is a square in a small muggle town. Up-stage a
house composed of a ground floor and one storey. The
ground floor is the window of a grocer's shop. The entrance
is up two or three steps through a glass-patted door. The
word EPICERIE is written in bold letters above the shop
window. The two windows on the first floor are the living
quarters of the grocer and his wife. The shop is up-stage,
but slightly to the left, not far from the wings. In the
distance a church steeple is visible above the grocer's
house. Between the shop and the left of the stage there is a
little street in perspective. To the right, slightly at an angle,
is the front of a café. Above the café, one floor with a
window; in front, the café terrace; several chairs and tables
reach almost to centre stage. A dusty tree stands near the
terrace chairs. Blue sky; harsh light; very white walls. The
time is almost mid-day on a Sunday in summertime.
RON WEASLEY and HARRY POTTER will sit
at one of the terrace tables.
Continue reading

"Harry Potter & The Rhinocerotidae … the world descends into the absurdist chaos of stampede."